South Australia's Green Environment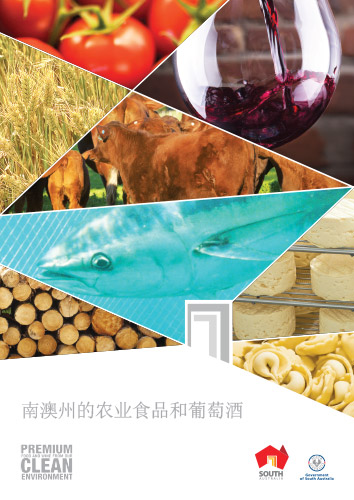 South Australia is home to a world class agriculture, food and wine industry.
South Australia's production of premium food and wine is backed by a commitment to a strong biosecurity regime, well-established natural resource management and environmental protection frameworks and enviable food safety standards.
All grain and food crops produced in South Australia are non-genetically modified (Non-GM). The South Australian government is committed to maintaining its GM bans and regulations until at least 1 September 2019. Being able to differentiate our products by their reliability and qualities provides a great opportunity for suppliers and producers. Every year the South Australian Government spends about $5 million keeping fruit fly and other plant pests out of the state, through a range of prevention, detection and eradication measures.
South Australia remains the only Australian mainland state that is fruit fly free, which ensure the protection of the state's commercial production of fruit and vegetables. In 2013–14, the estimated farmgate value of the state's horticultural produce vulnerable to fruit fly infestation, including wine grapes and almonds, was $851 million.
The status supports South Australian horticultural producers to access lucrative export markets – such as citrus and almond export markets in the United States, New Zealand and Japan worth about $170 million a year.
The long-term objectives of the economic priority are to increase international exports of differentiated and processed food and wine; establish a global reputation for premium food and wine; create opportunities for food and wine businesses to expand or co-locate; and establish a global reputation for our food, wine and clean technology expertise. South Australia's agriculture, food and wine industry can help to build a bright future, not only for the industry, but for our economy.
All of these make South Australian products stand out in international markets that value clean and safe food and wine.